In May 2021 we were thrilled to announce the location of our future school building: at the intersection of Nobel Dr. and Fahey Glen in Fitchburg, WI, just west of McGaw Park. The next question we often hear is, "Where are you located in the meantime?"
While the Christ Our Light campaign continues, the interim home of St. Ambrose Academy will be 3 Point Place, Madison, WI 53719!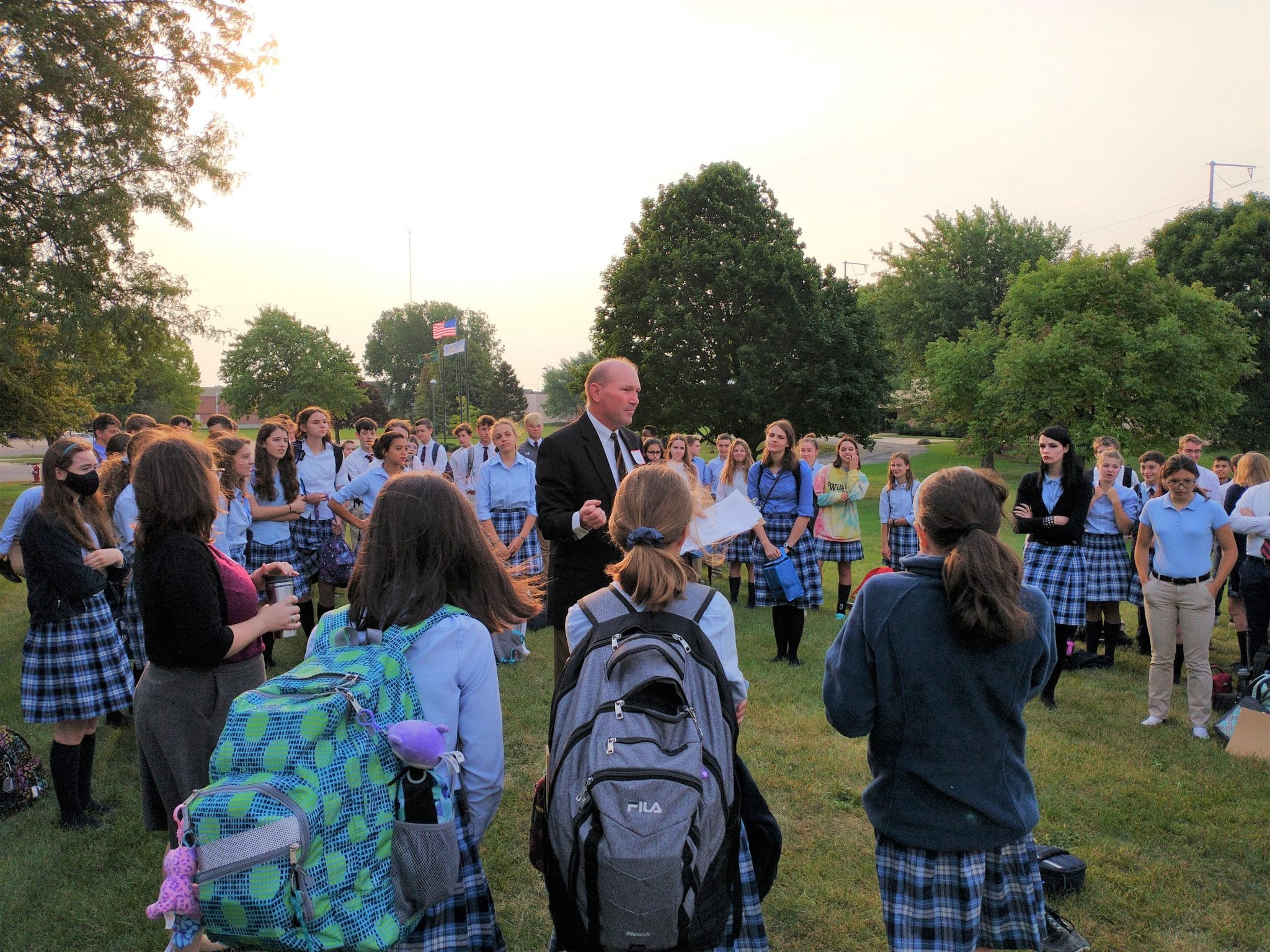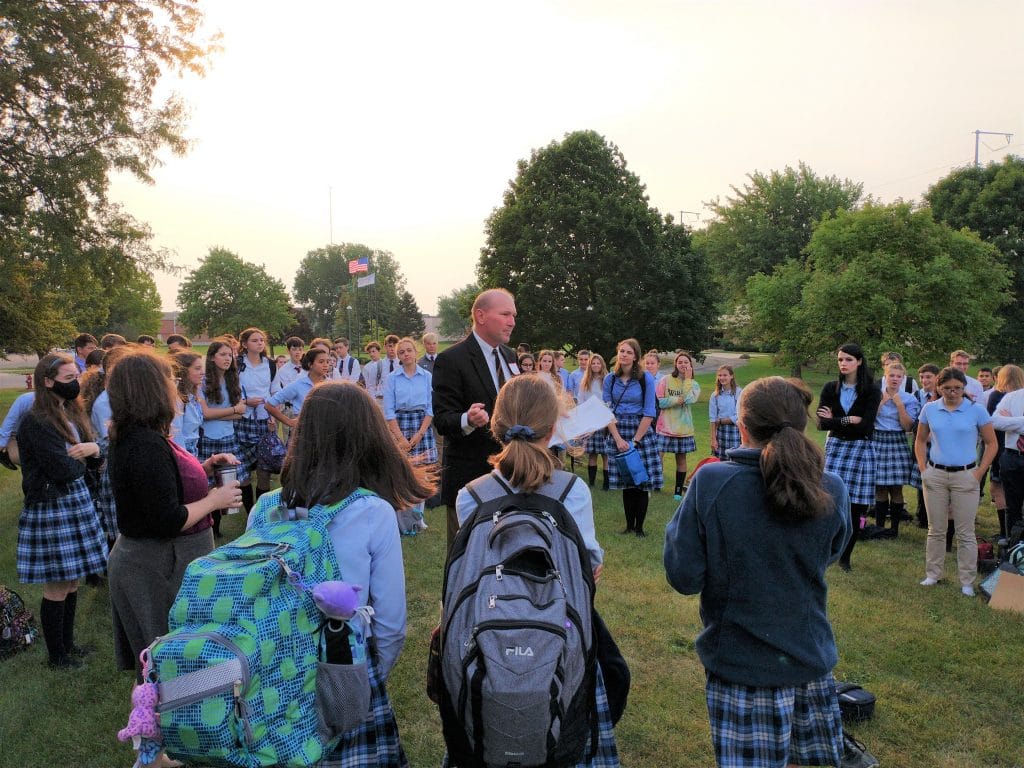 Our interim site has:
enough classrooms so that each of our full-time teachers can have their own classroom
ample office space,
a lunchroom for the junior and senior high, and
a large greenspace for students to enjoy fresh air between classes.
We'll also be close to Holy Name Heights, a convenient location for visits from our dear Bishop Hying during the academic year.
This space also houses an oratory where students and staff gather for daily Mass three times a week and regular Eucharistic Adoration. At the start of the first academic year in this space, students submitted suggestions for a name and school leadership was pleased to announce the final selection: the St. Joseph Oratory.
St. Joseph has been our constant protector, and we have turned our hearts in confidence to him repeatedly and regularly throughout our efforts to find a new home for our school. We contemplate his beautiful care of our dear Blessed Mother and baby Jesus, and in faith and trust we continue to place the needs of our school in his protective arms.
How blessed we are to have on our school campus an Oratory in his name, with him as our beloved patron. Dear St. Joseph, be near to us always as you lead us to your Son! We will take delight in coming often to your Oratory to meet your Son and find His presence and peace there.
We continue to make this new site our home while we simultaneously continue to raise the funds to build a beautiful, permanent home in which we can continue to grow our enrollment and impact on students and families in south-central Wisconsin.