Working for St. Ambrose Academy is a great opportunity for teachers interested in classical pedagogy to grow with a community of dedicated instructors faithfully pursuing the Catholic vision of education.
Employees of St. Ambrose enjoy an exceptional student body, a rewarding and life-giving classroom, regular access to the Sacramental life of the Church, and a collaborative and collegial work environment.
Training and ongoing professional development is provided for those with subject-area credentials who don't yet have teaching experience or experience with classical pedagogy.
New teachers are mentored through monthly faculty meetings run by the Dean of Faculty that focus on developing classical methods and departmental meetings. Peer review with colleagues is encouraged. The Academy offers excellent employee benefits. If you desire a full-time position with benefits, part-time positions may be combined with other part-time positions.
More About Us
Current Job Openings
St. Ambrose Academy is always looking for new team members. If you are interested in bringing your strengths and experience to St. Ambrose, please apply online so that we may keep you in mind for upcoming hiring.
Apply Online
Interested in applying for one or more of our available openings? Full-time and part-time positions are available. Applicants looking for full-time benefits are encouraged to consider applying for more than one part-time opening to create a full-time position. Apply online today or click on the specific opportunities you're interested in to mail applications to the appropriate faculty member.
A Day in the Life
An in-person visit is the best way to see the vibrant student body, meet the fantastic teachers/staff, and see the Ambrose Advantage. In the meantime, check out a short video we made for our recent Benefit Dinner, showing a slice of life at St. Ambrose!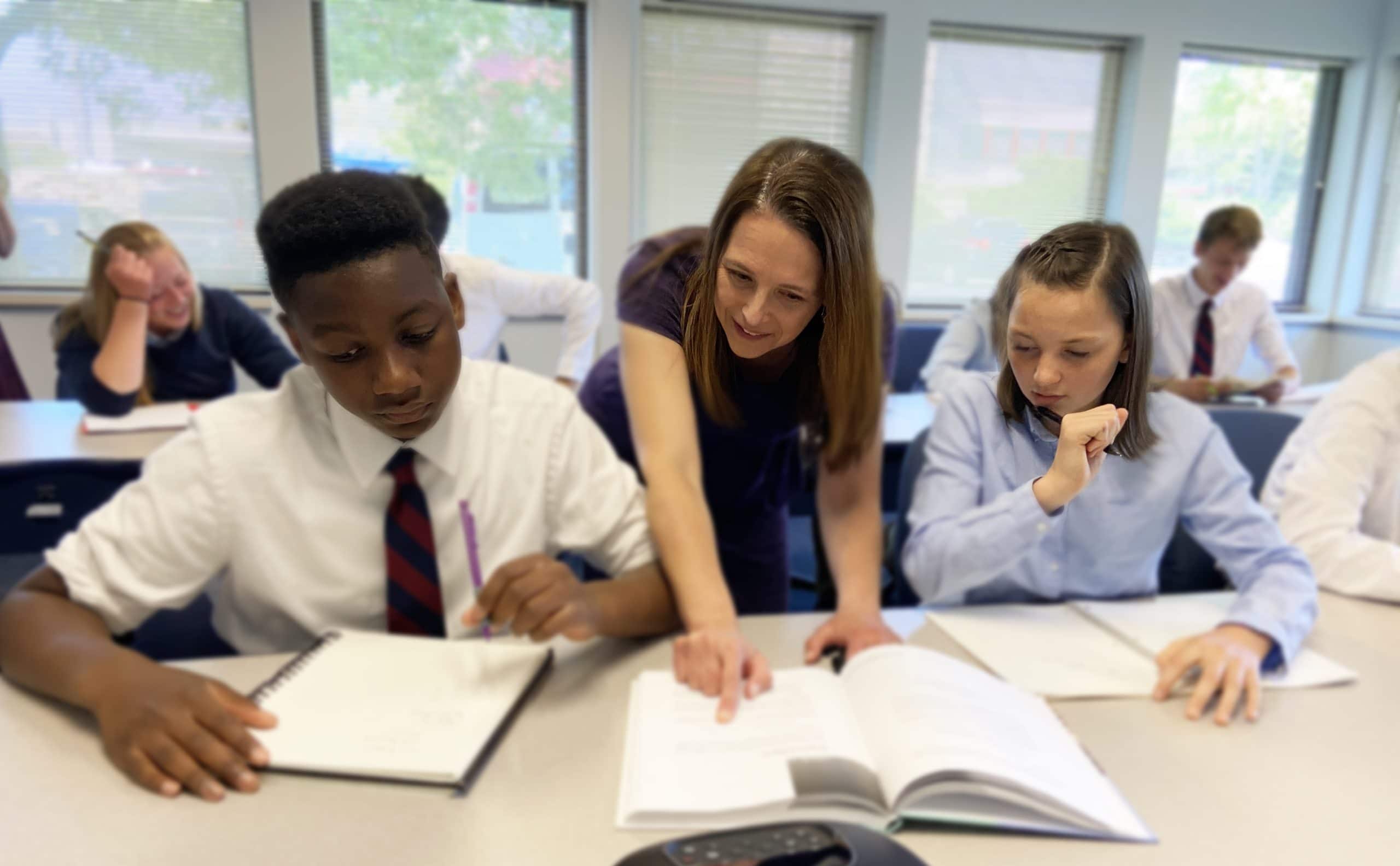 St. Ambrose Academy is a 6-12, private, Catholic, classical academy located in Madison, WI. The Academy offers a vibrant Catholic community and a rapidly growing student body.